Our Values
We strongly believe in our values at OFFBEET. Values when kept at the forefront of our minds ensure customers only receive the very best in everything we do, the way we intended it to be and that is simply…outstanding!
But values go far deeper than that, they also help bring out the best in us, how we treat other members of the OFFBEET crew, how we create and how we stay current.
Inspire
Inspire others. We believe to stay at the top of our game we must inspire others and be inspired by our peers. Whether it's a plate of food, coffee, story or simply a smile and joke in the morning. We strive to inspire and keep the fire roaring.
Excite
We sell food and drink? No, we sell an experience! OFFBEET encourages staff to continully learn about the artform of food and drink as knowledgable staff can create a truly remarkable experience to remember. We want our customers and staff to feel excited everytime they think of OFFBEET, whether in one of our restaurants or not!
Be Responsible
Being responsible is very important. We strive to consider everything we do from washing dishes to the environment and ethics. We all have an impact on others and the world so we need to be responsible. We source as much organic and sustainable ingredients as possible, recycle and encourage others to think of new ideas to help us be responsible.
Be Commercial
OFFBEET encourages all staff to think commercially when it comes to time management, waste and new ideas. While creativity is great, we must keep our eyes on the market, the numbers and our business.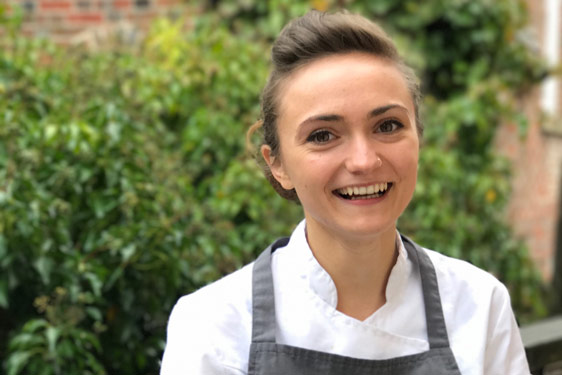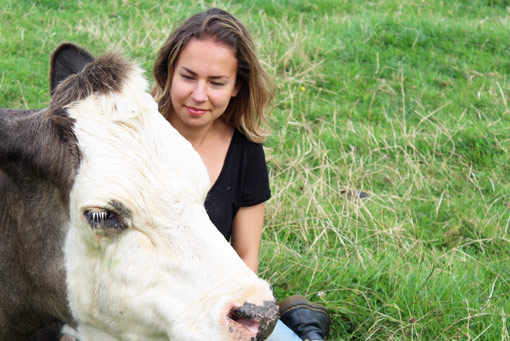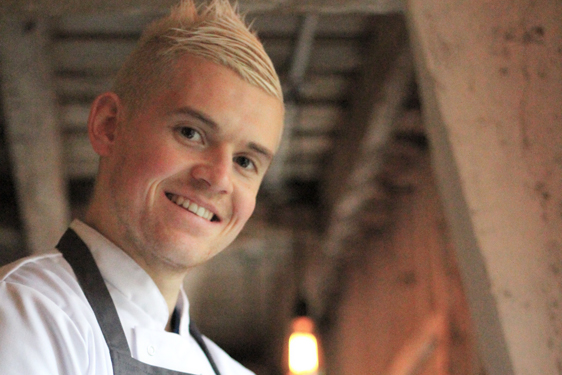 Life at OFFBEET
As a business still very much in it's infancy we want to get things right from the outset. We believe with the right team, a business can work for you, not you work for the business. If we put in effective, creative, commercially sound and passionate energy we can build a business we are both proud of and one that supports our lifestyle and family outside of work.
This is why OFFBEET seeks out very ambitious, brillantly talented and game changing individuals. It's paramount that we all give our work day 100%. It's a fast paced, physically and mentally demanding job but we never forget to have fun, reward each other and enjoy everything we do.
Let's get Serious
We don't offer jobs at OFFBEET, we offer careers and the opportunity to make a different both in and outside of work. Your role within OFFBEET will begin with an induction of all the different areas, from front of house to kitchen and finally to the back office. It's important to us to teach our people the impact every single job has on our success.
Development will not stop there, we encourgage all our people to continually learn and nuture themselves. OFFBEET will help develop a training programme both short and long term including experience outside of work such as visiting our suppliers, other restaurants and external courses.
Core benefits of each job role include:
Annual salary review – If you exceed expectations and contribute your best to OFFBEET, you should be rewarded.
Bonuses – Bonuses are awarded for those who go that extra mile. If you help us grow, we'll share that success with you.
4 day work week – What!? A 4 day work week? Will I get paid less? No! OFFBEET is about working efficiently, 100% of the time but also about work / life balance. We offer competitive salaries but fit our working week into 4 days so you can enjoy your life to the max!
28 days holiday –  28 days holiday, plus an extra day awarded for your birthday.
Private health contributions – OFFBEET will help you stay fit and healthy.
The Fun Stuff
No Boring Meetings – Aside from 1:1's and daily checkins we run a company meeting four times a year. These meetings always take place away from the place of work in a fun and relaxed setting. We try and make them as exciting as possible with food, drink, games and some awards.
Sunday Beer & Wine Night – Join us for some drinks and nibbles to wind down and pat ourselves on the back for working so hard in the week.
Maverick of the Month – Each month an employee is nominated by other members of staff for going above and beyond. They will be treated to a lovely restaurant meal for two.
Lunch and Snacks – All staff are entitled to a free lunch and the fridge will be stocked with drinks, snack bars and fruit to keep those energy levels peaking. If you arrive early, don't worry we also have breakfast ready with fresh coffee and tea too.
Hobbies – Your life outside of OFFBEET is as important as your life at work. So we want to contribute to enriching your lifestyle by helping with the cost towards your hobbies and interests.
Our recruitment is a three stage process. We love people with skills, but we love people with passion more. But passion is more than just saying you really fancy a crack at it! OFFBEET are searching for individuals who have researched our core values and are able to talk to us about how they have synergy with OFFBEET. Some of the key personal attributes we are drawn to are:
We want you to ask yourself how can I achieve my goals? Stay focussed on the end goal, visualise it and take actions to achieve it within timescales set.
Our values are the roots from which we grow and it is fundamental that all employees live and breath these values.While goals are important, we must achieve them through our values: Inspire, Excite, Be Responsible and Be Commercial.
OFFBEET is growing all the time and with this problems arise but we believe there is a solution for everything. Our team are encouraged to be creative and put forwards their solutions.
Being a leader doesn't always mean being a manager. Being a leader is someone who sees a problem, finds a solution and implements it with support of others. A leader is someone not afraid to get things done and encourages others to follow.
Successful applicants will be invited to an interview with our restaurant manager. This is your chance to tell us all about you! We'd love to understand why you have applied, how you are the perfect person for the job and also what tickles your fancy outside of work and your favourite party trick. It would definitely be useful for you to refer your experience and skills to our core values at this stage!
Applicants shortlisted from the first interview will be invited back to meet some of the team you will be working with. You will also be asked to complete a short practical test relating to your job role area. Our practical tests are really looking for how you deal with being put under a little pressure, how you can think on your feet and be inventive. Don't worry though we try to make them as fun as possible!
For the final interview stage you will be invited for an informal chat with a director of the company to really drive home why you can make a difference to OFFBEET. You've made it this far so we've definitely seen great potential in you, now it's time to dazzle the big boss. Don't forget to ask questions too!