OUR CREW – Offbeet's success is a collective of foodie minds. We are very proud of our team of plant based chefs and front of house staff, they are a lovely bunch of hard working, creative and good looking people.
Our chefs are continually experimenting with vegan cuisine, working closely with our local suppliers to produce innovative plant based dishes.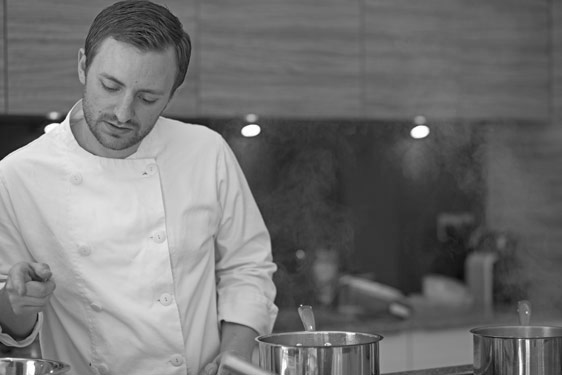 Peter Axworthy
Chef Director
Peter adores all there is about food. From growing, experimenting with new dishes, reading recipe books and perhaps borderline obsessing over dishes. Peter achieved the highly regarded Ashburton Cookery School diploma before working as a private chef and tutor, meeting fabulous people and cooking in amazing venues along the way. Having converted to a vegan diet a little over 4 years ago, Peter's passion for food has taken on a whole new level and he hopes to express this through his dishes at OFFBEET.
Favourite Ingredient: Garlic & Garlic
Special Power: Sensing burnt garlic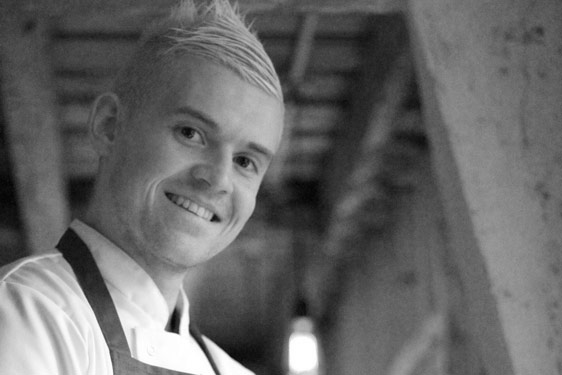 Mitch Lee
Restaurant Manager / Chef Tutor
Passionate for food and leading an active lifestyle, Mitch specialises in creating unique and healthy spins on unhealthy foods, perfect for those looking to enjoy treats without all of the calories and additives. He has worked with a number of top brands to create bespoke recipes as part of his blog Macro Mitch (www.macromitch.com) and this year sees him delve into the realm of vegan cuisine.
Favourite Ingredient: Chilli or Peanut Butter / Peanut Flour
Special Power: Ability to eat fire – or the equivalent in chilli form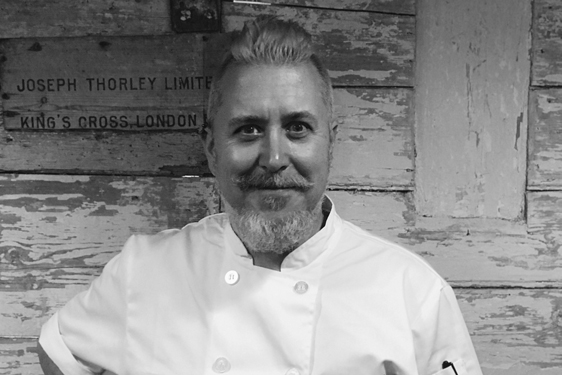 Alex Thurley-Ratcliff
Head Chef
Alex finds something to enjoy in almost every food style known to humanity, as well as the science, history and social implications of food and cooking. He loves to get to grips with new techniques and cuisines, understanding the principles and flavour combinations that make some things work so well. He is committed to reducing his ecological impact and the issues around food production led him to adopt a plant-based diet 3 years ago, at the same time as he started a career as a professional chef.
Favourite Ingredient: Fennel… or lemon… maybe fennel. No it's lemon. Fennel.
Special Power: Pickles and jams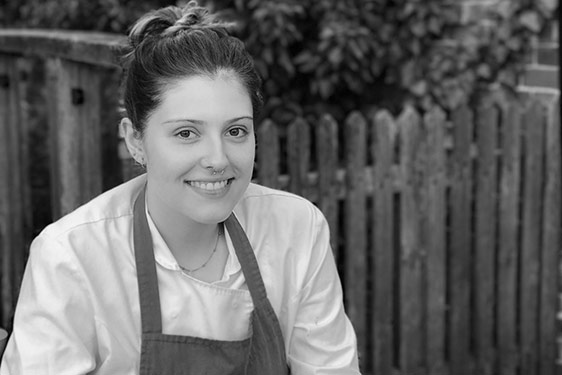 Becca Flynn
Chef
Becca has a love for dogs, travelling, food and music, in that order! She enjoys working front of house and chatting to our customers about the locally sourced ingredients, fantastic products and all things Offbeet. She has always loved animals and was on&off veggie for many years whilst growing up, after the first couple of weeks working at Offbeet she went veggie for good and 6 months later she cut out all animal products. She loves working within an all vegan team where they all share the same love for animals and the planet! The ultimate dream for Becca is to travel the world with her side kick, Martha the french bulldog.
Favourite Food: "cheese" toasties
Special Power: dog whisperer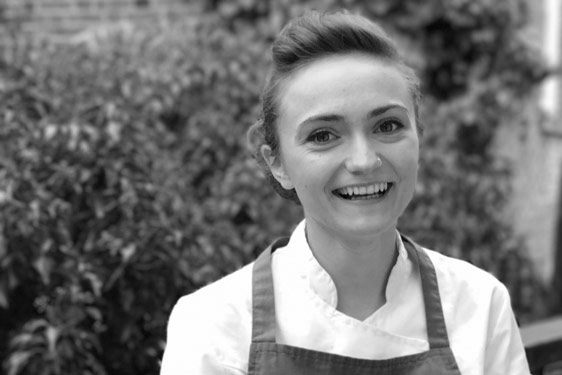 Emily Lewis
Chef
Until a couple of years ago, Emily was unconsciously putting all kinds of chemical laden foods into her body. Then something clicked in Emily, enlightening her to start loving her body & start nourishing it with what goodness the earth has provided. With this health conscious revolution, Emily developed a real passion for nutrition, health & wellbeing. With this came a love for cooking from scratch & experimenting with food. Learning new exciting things as each day unfolds. This is where her heart lies. Emily has always wanted to live as ethically as possible in this whirl wind world, having been vegetarian for 12 and a half years, veganism was always in the back of her mind. Emily flourished by putting thoughts into action & transitioned into the vegan lifestyle recently this year & hasn't looked back since.
Favourite ingredients: Cacao, garlic oh and cashews!
Special power: The ability to create power packed energy balls using the mighty theobroma ( "food of the gods" ) cacao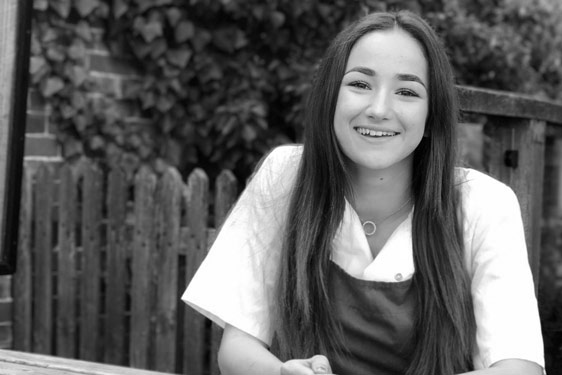 Megan Weald
Kitchen / Front of House Assistant
Megan joined OFFBEET in 2017 and brings an abundance of energy and enthusiasm for plant based food and drink. She adores indulgent food and is somewhat the expert when it comes to vegan cheese! We expect to see some of Megan's cheesy creations on the menu in 2018.
Favourite ingredient: Chips (if that's an ingredient?)
Special Power: Withstanding multiple burns in the kitchen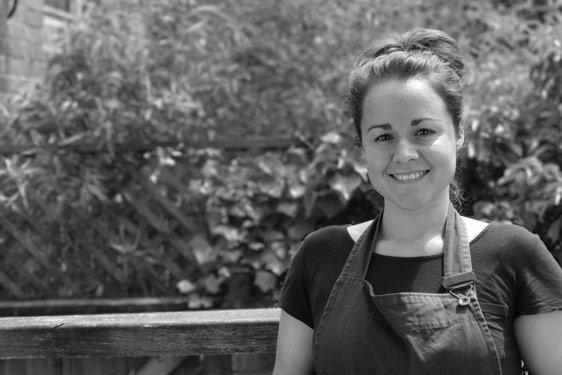 Jennie Field
Barista
Jennie absolutely loves coffee…making it and drinking it! It has been her passion for over 4 years, having started out working for a high-street Coffee chain, and then discovering what it was really all about during her two year trip to Australia. Ever since, she has gained a wealth of experience from working in Speciality Coffee shops, both at home and away on her travels. She loves to travel, and her time in Australia completely changed her world. It was during a time of feeling particularly homesick and unhealthy, that Jennie turned to a Vegan diet – Raw, at first – overnight. She stuck with her raw food diet for a few months, in which she had never felt as well and energised as she did then. Two years on from the beginning of her Vegan journey, she has found the perfect healthy balance, physically and karmically! And she feels it was the best decision she ever made.
Favourite Food/Ingredients: Maple Syrup and Ginger.
Special Power: Human spider-monkey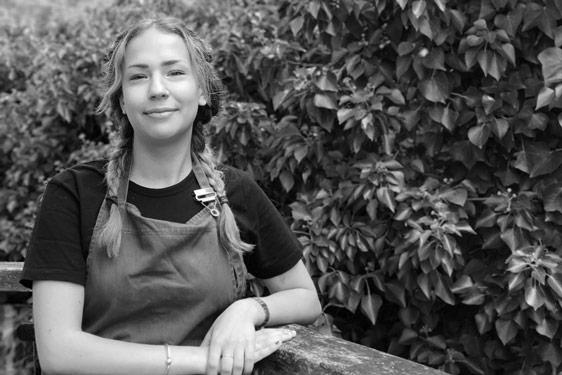 Megan Malthouse
Front of House Assistant
Megan loves good music, making a mess, running and eating all of the leftovers. After becoming vegan at the age of 14 she has come a long way on her vegan journey and, thanks to the support of her family who are now (almost) all vegan too, she is still going strong four years on, loving every minute. Megan ran a 100k ultra marathon along the south coast and shared her experience at London VegFest 2016. Since working at Offbeet she has developed a love for caffeine and hopes one day to pour the perfect latte heart.
Favourite Ingredients:Potatoes
Special Power: Never ending stomach
Lisa Axworthy
Administrator