Another super quick dish that kicks out maximum flavour. Mix things up a bit by exchanging pine nuts for walnuts, brazil nuts or pistachios! Or why not add some macadamia ricotta and kale.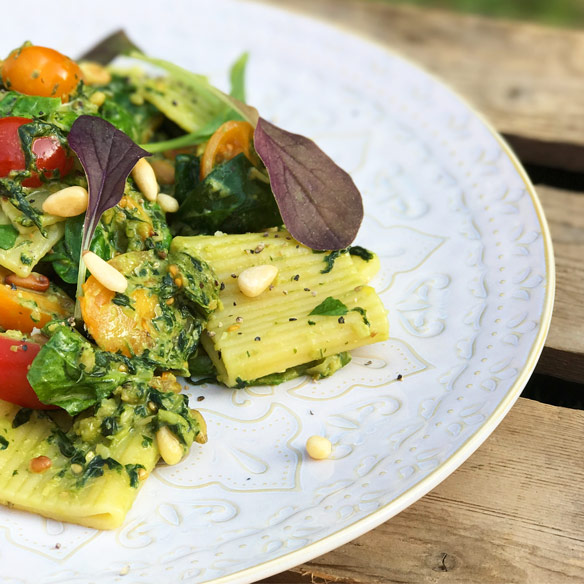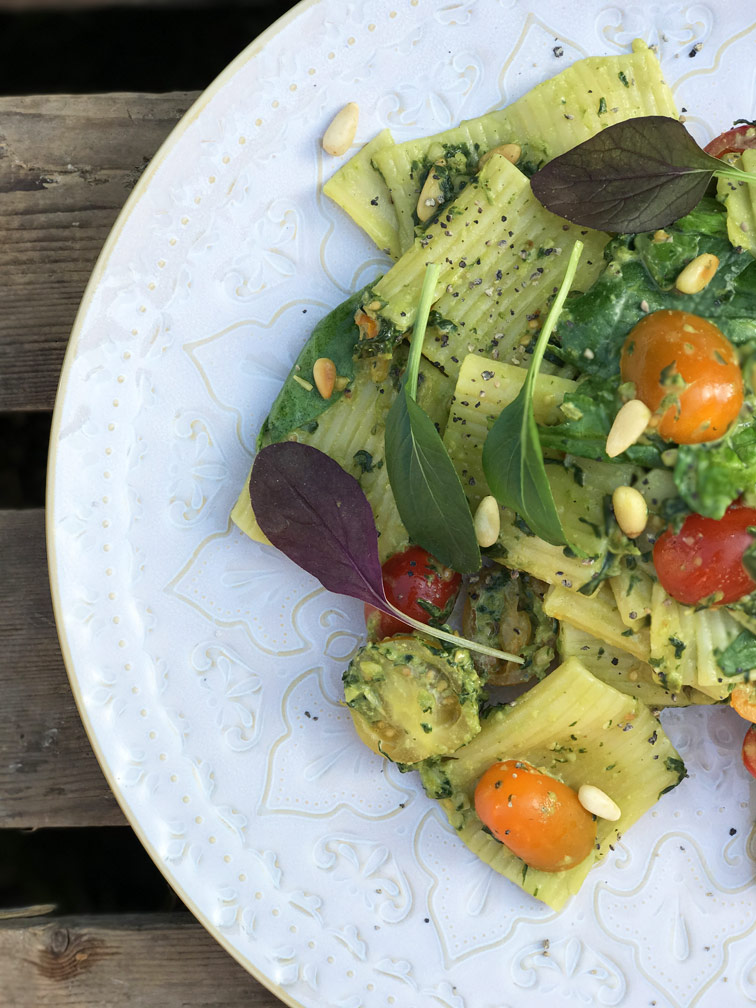 100g basil, leaves picked
1 clove garlic
1/4 juice lemon
50g nutritional yeast
250g best quality cherry tomatoes, halved
100g pine nuts
2 tbsp extra virgin olive oil
salt & pepper
400g pasta
To finish
2 handfuls spinach
basil leaves
black pepper
Begin by placing a large pan of salted water on the boil and adding the pasta. Reduce to a gentle boil and cook according to pack instructions.
Gently toast the pine nuts in a dry frying pan until golden on both sides.
In a pestle and mortar, add all the basil and a large pinch of salt, begin to smash up until it forms a pulp and is dark green.
Next add half the toasted pine nuts, garlic and nutritional yeast, smash again until smooth. Finally add the olive oil, lemon juice and mix. Check for seasoning and adjust if required.
Add the sliced tomatoes and pesto to a mixing bowl and using your hand crush it up together until it almost looks like a sauce.
Drain the cooked pasta and return to the saucepan. Add the pesto mixture, remaining pine nuts and spinach leaves and stir until fully incorporated and spinach has wilted.
Serve with some extra basil leaves, freshly ground black pepper and a drizzle of extra virgin olive oil.