These aubergines are utterly incredible, super soft aubergine flesh packed with asian flavours that slap you round the face but leave you asking for more. This dish would happily impress your dinner party guests but would equally be awesome as a simple evening dinner. We recommend serving with our ginger and garlic tender broccoli.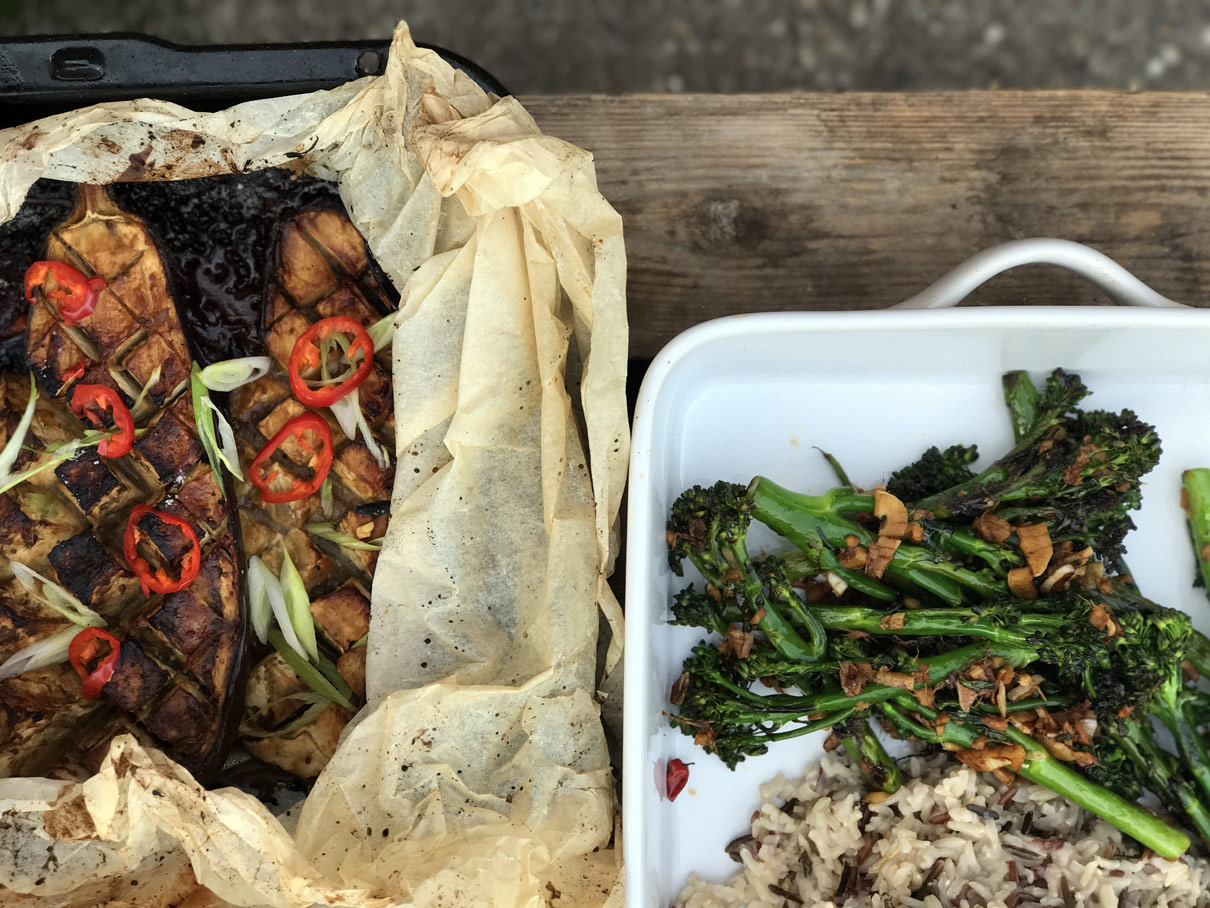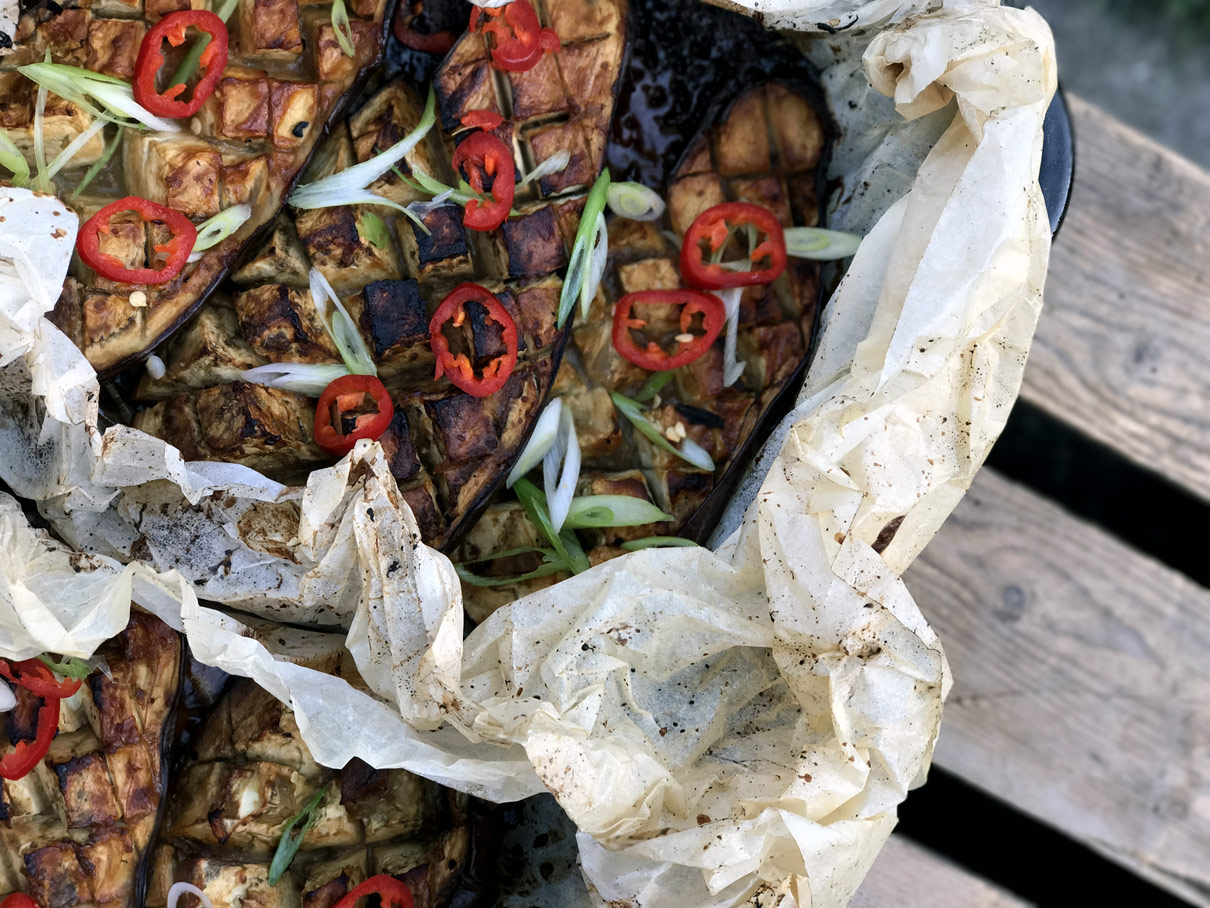 2 x aubergines
2 x tbsp best quality miso paste, brown miso works really well.
2 x tbsp maple syrup
1 x tsp toasted sesame oil
2 x tsp tamari
8 x tbsp warm water
To finish
2 x spring onions
1 x red chilli
You'll also need
parchment paper
a baking tray
Slice each aubergine in half lengthways. Then being careful slice a criss cross pattern into the flesh of each half.
Mix together the miso, sesame oil, water, tamari and maple syrup to create a marinade. Spoon over aubergine flesh, rubbing into the cuts. Place aubergine flesh side down on a tray with the remaining marinade. Leave for 20 mins.
Wrap aubergines in parchment paper, flesh side up and twist paper on top and sides to seal. Place in the oven at 200C for 30 minutes.
Open up the top of the parchment parcels and pour over any remaining marinade and roast again for 30 mins.
Serve with finely sliced chilli and spring onions.