Wild mushroom pasta with lemon thyme
---
There's two elements to this dish that need nailing. Firstly the mushrooms need to be caramelised on a high heat, golden, packed with umami flavour. Secondly, adding just enough reserved pasta water to ensure the sauce is silky smooth, holding to the pasta but not too thick. Get it right and it's happy days!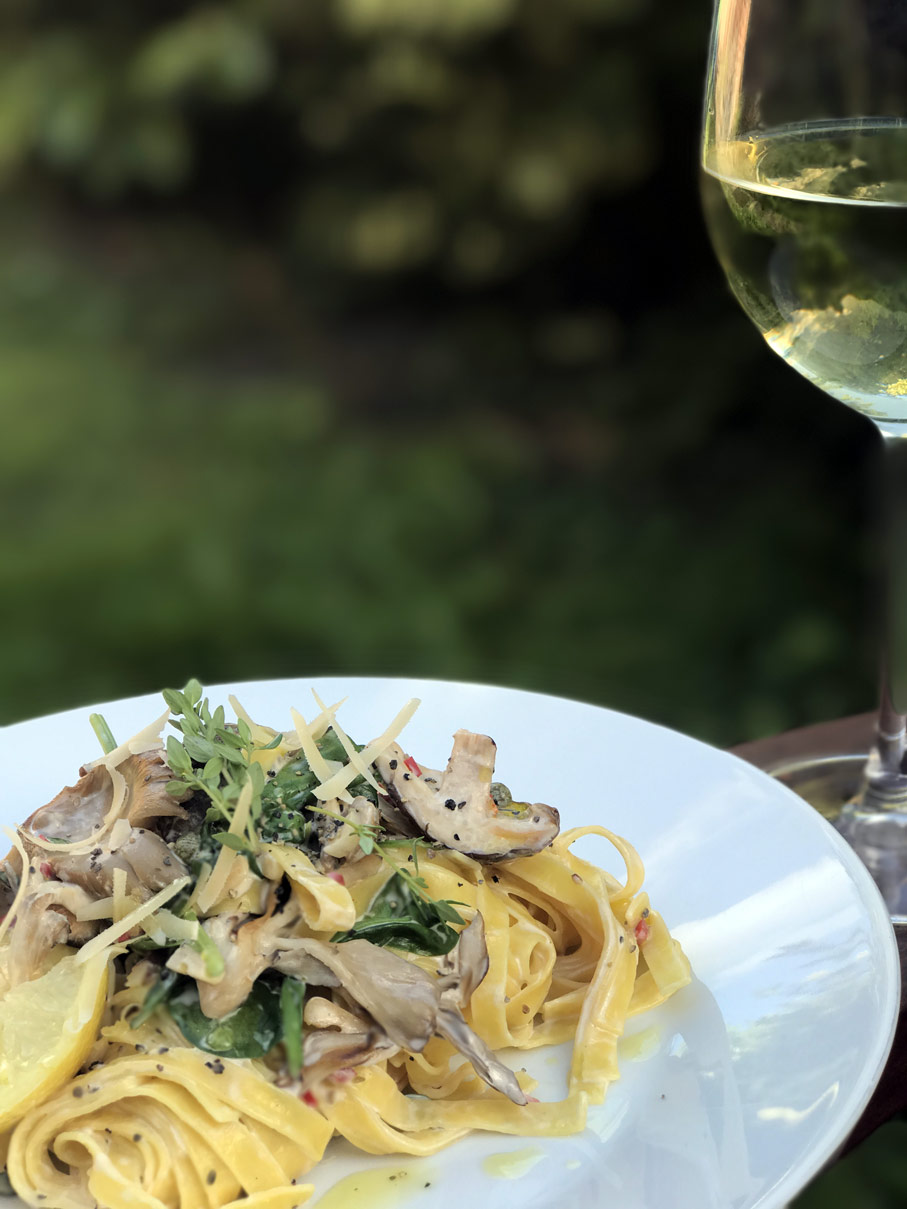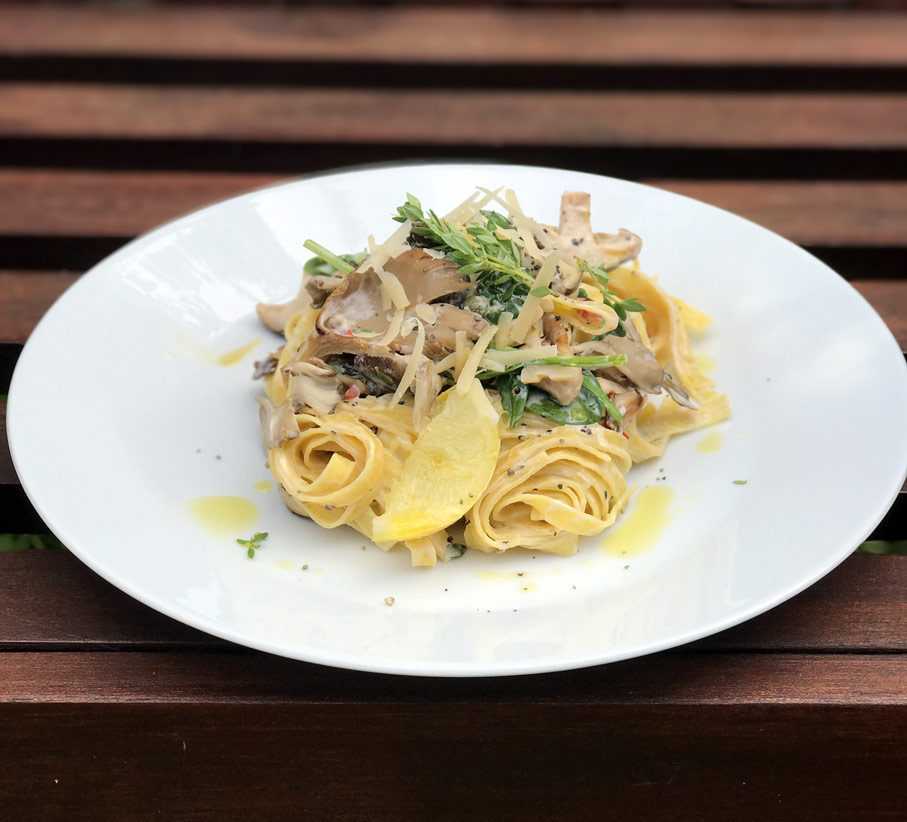 250g gluten free pasta (cooked according to packet)
250g mixed mushrooms torn into large pieces, shiitake and oyster work well
1 x red chilli, de-seeded and diced
1 x clove garlic, diced
1 x small handful lemon thyme, leaves picked
truffle oil
1/4 cup white wine
1/4 lemon juice
1 handful spinach leaves
1 tbsp capers (rinsed well)
salt and pepper to season
Cashew Cream
---
1/2 cup cashews (soaked overnight unless using a high speed blender)
1/2 cup cold water
Pinch salt
To make the cashew cream
---
Drain the soaked cashews and add to a high speed blender with 1/2 cup fresh water. Blend for approx. 2 minutes until smooth and the consistency of single cream. If it's a little thick just add a touch more water and blend again.
Check the seasoning of the cream, add a little more salt if required.
To make the pasta
---
Bring a large saucepan of water to the boil, add a generous pinch of salt and cook the pasta according to packet instructions.
While the pasta is cooking set a non stick frying pan on a high heat (no oil) and only add the mushrooms when it just starts to smoke. Try and arrange them in a single layer and then leave to caramelise. After a few minutes turn one mushroom to see if it is golden underneath. If it is, turn the remaining mushrooms and caramelise on the other side.
Once mushrooms are caramelised, turn the heat down to a medium heat and add the garlic, lemon thyme and chilli, cook for a few minutes, keep it moving now so the garlic doesn't burn.
Finally, add the wine, juice of 1/4 lemon and salt and pepper.
Drain the cooked pasta but reserve a little of the water to adjust the pasta sauce. Put the pasta back into the large pot, add the mushroom mixture, a handful of spinach leaves, capers, cashew cream and a little more seasoning. Gently mix. Add a little of the reserved water until you achieve a silky smooth creamy texture.
Serve immediately with some extra lemon thyme leaves, cracked pepper and a drizzle of truffle oil.