These cookies by Lisa Axworthy are too good. Crispy on the outside and soft and chewy in the middle. Perfect dunked in your favourite brew.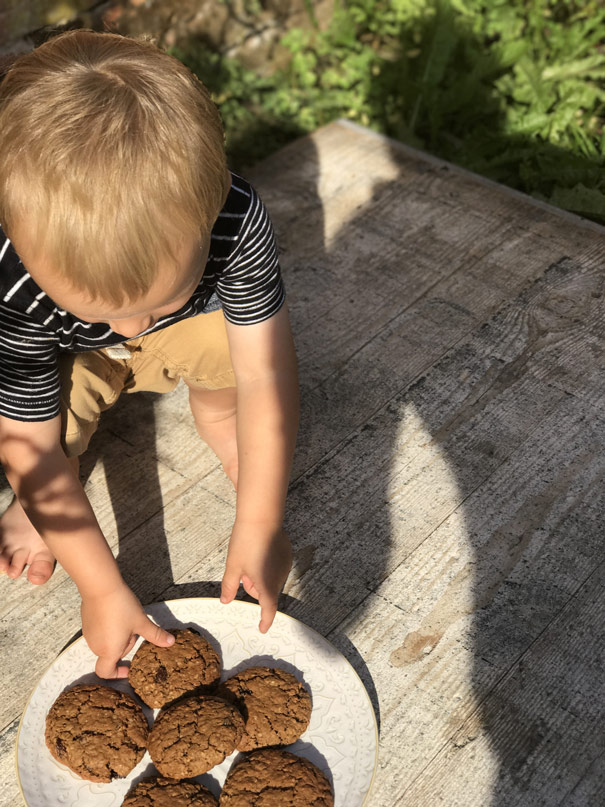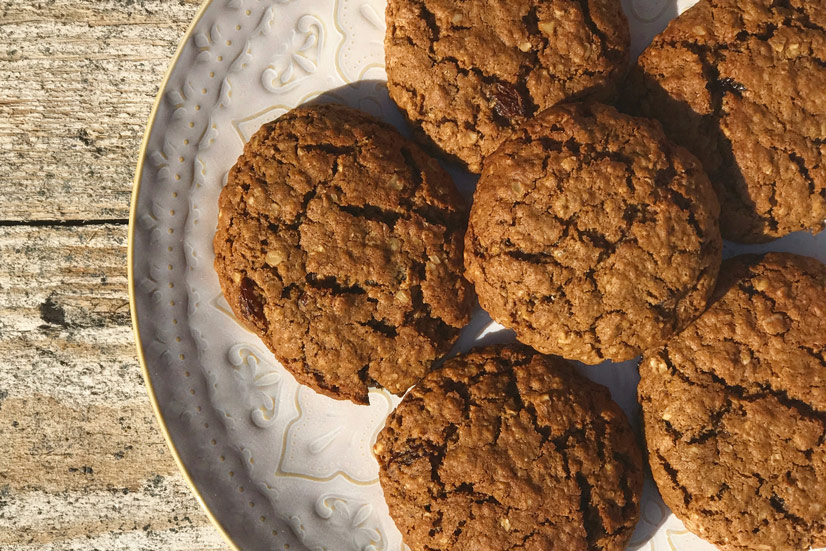 160g gluten free rolled oats
140g gluten free plain flour
1tsp xanthum gum
1tsp bicarbonate soda
1/2 tsp salt
1tsp cinnamon
3tbsp maple syrup
1tsp vanilla extract
1tbsp soy milk
40g peanut butter
40g sultanas
100g Billington's molasses (granulated not liquid)
115g vegan spread
Preheat your oven to 180C.
Add the oats, flour, cinnamon, bicarb and salt to a bowl and mix together.
Cream the vegan spread and molasses together. Then add the vanilla extract and maple syrup, mix well.
Combine the two mixtures and mix by hand until quite crumbly.
Finally add the soy milk and mix until you can start to form little cookie dough balls. If the mixture won't stay together, add a little more milk.
Roll the cookie dough into equal sized balls until all the mixture is used. Place evenly spaced on a lined baking tray.
Bake in the oven for approx. 15 minutes or until golden brown. Leave to cool on a cooling rack and they will start to firm up.
Dunk away!