Don't you miss bacon? Hell no, I miss Spanish omelette! This omelette recipe is pretty close to the egg version, packed with protein and easy to adapt. It may seem extreme deep frying the potatoes and onions in extra virgin olive oil but trust me, this is where all the amazing flavour happens.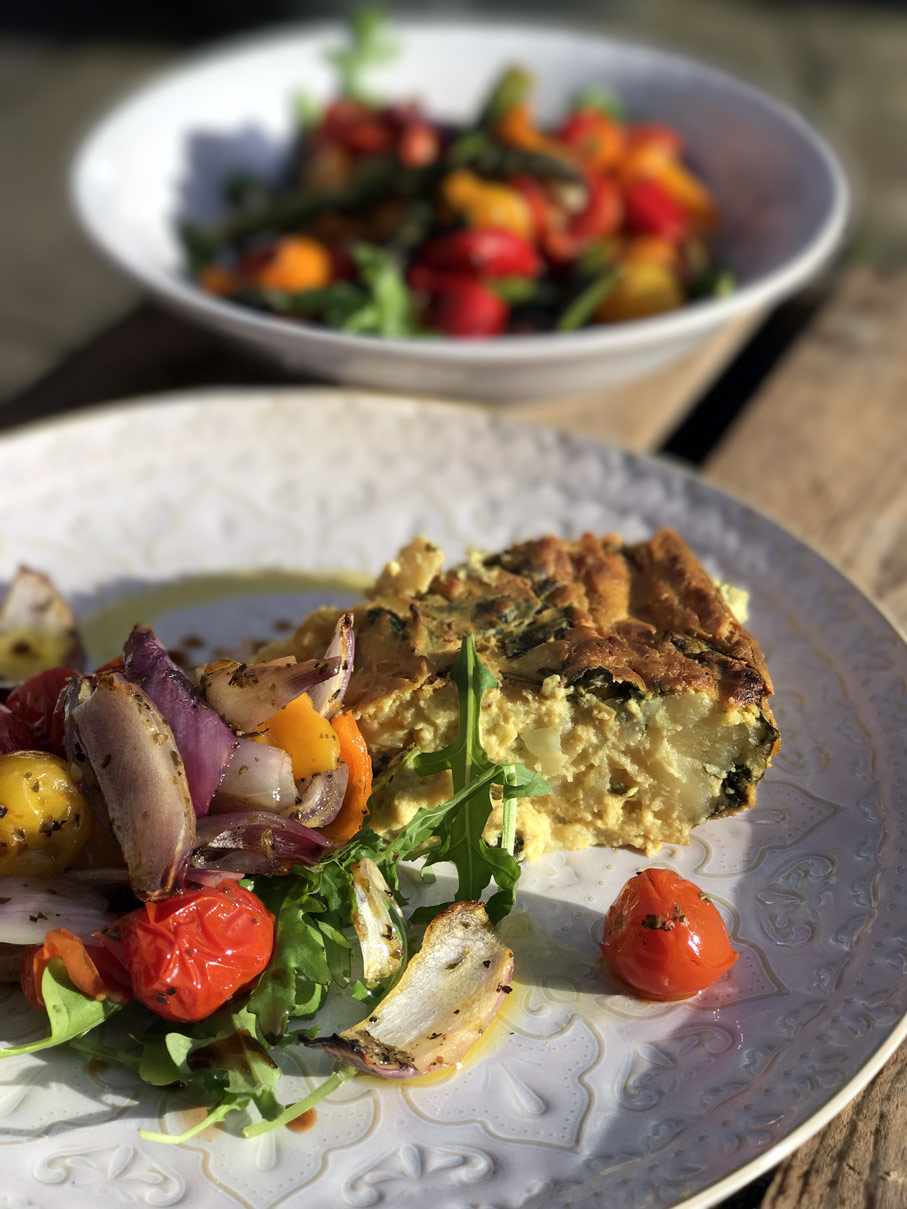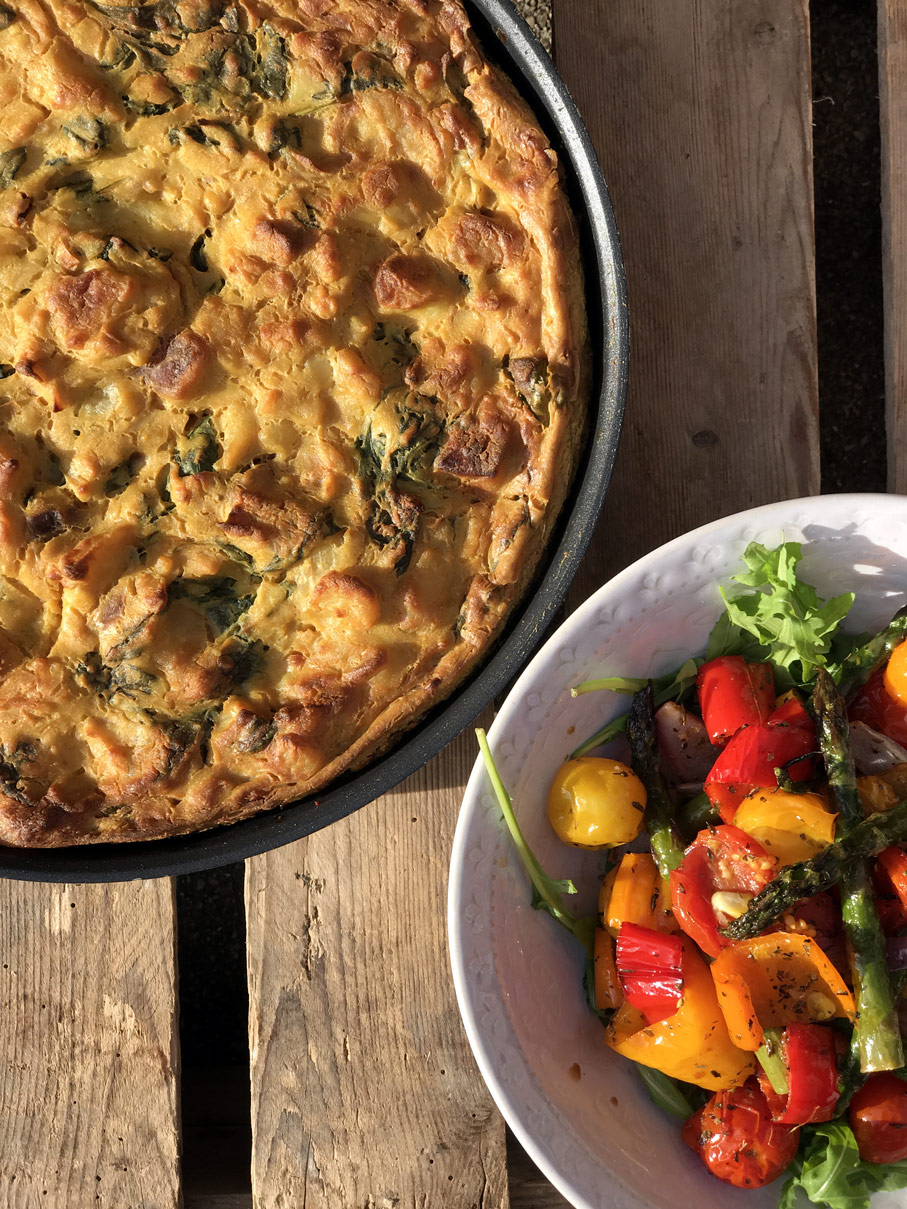 Potato Mix
1kg x maris piper potatoes (peeled & 2cm Dice)
1 x large white onion (diced)
Tofu Mix
800g x firm tofu (organic if possible)
4 x tsp dijion mustard
6 x tbsp nutritional yeast
4 x tbsp tamari
1 cup almond milk
2 x tbsp olive oil
4 x tsp arrowroot or tapioca flour
a pinch salt
You'll also need
a large frying pan
Food blender
metal sieve
2 large handfuls spinach
approx. 400ml extra virgin olive oil
Add your diced potato and onion to a large frying pan and cover with extra virgin olive oil. Bring to a simmer and cook until potatoes are soft like butter, about 15 mins.
While the potato mixture is cooking, make the tofu mix. Add all tofu mix ingredients above to a blender and blend until smooth, check for seasoning and over season slightly as it will dull down inside the finished omelette.
Very carefully drain the oil from the potato and onion mixture through a metal sieve, reserving the oil for another omelette (full of flavour).
Return the potato mix to the frying pan or a tart tin if frying pan handle not suitable for oven.
Pour tofu mix over potato mix and stir in spinach, make sure it is evenly coated and transfer to a pre heated oven and cook for approx. 40 mins at 180C.
When the omelette is brown and quite firm, remove from oven (be extremely careful if using a frying pan and always leave a towel covering the handle or you could seriously burn yourself.
Leave to cool before transferring to a plate and serving.